Short Bio
Andrew Browning and the 9 Pound Hammers is what you get when you brew coarse-ground country with no filter, then add an extra shot.
Long Bio
Originally a honky-tonk cover band, the past few years have seen Andrew Browning & the 9 Pound Hammers develop a sound that's Outlaw Country meets Western Noir: gritty songs laced with creosote and notes of Cormac McCarthy. 
Their second album, The Midnight Desert Talk Radio, is slated for an October release. Blood on the Door, their first album which was recorded during the darkest days of the Covid-19 pandemic, was a meditation on life in suspended animation. By contrast, The Midnight Desert Talk Radio is the sound of the world coming back to life, finding connections with unlikely friends, and exploring questions that so many of us had to put on hold during a global crisis.  
In early 2022, Andrew once again enlisted the help of his old friend Derek O'Brien (Social Distortion, Agent Orange, The Adolescents) to engineer and produce his next record. Like Blood on the Door, this second foray into genre-bending gonzo country was recorded by Derek at his studio DOB Sound in Santa Fe Springs, California. Derek also added his signature time-keeping skills by taking over the drum chair, propelling each song forward with the energy of his punk rock pedigree.  
Growing up in a house where both parents had been college and public radio DJs meant that bassist Lelah Simon was surrounded by all kinds of music from a young age. It was the love of so many kinds of music that led her to choose the double bass at age 11, because she wanted to be able to play any kind of music and knew that bass was integral to them all. She pulls from her vast musical influences to create bass lines reminiscent of old Stax records while keeping the roots and fifths in the pocket. 
On lead guitar is Phillip A. Smith who, under the guidance of his guitar playing parents, discovered Johnny Cash and Flatt & Scruggs at the tender age of four years old. His first guitar lessons coincided with the family's purchase of a fancy Buick sedan that sported an 8-track player, which is where Phillip fell in love with Willie Nelson records and knew, at age 11, that he wanted to sing and play guitar. 
And traveling the furthest distance from Los Angeles is harmonica player Ilya Portnov, who found his way from Moscow, Russia to the New England Conservatory in Boston, MA to pursue his Masters in Music. Ilya now resides in Nashville, TN, where he can be found on stage almost every night, tearing up country classics and new hits with his virtuosic playing.  
Never happy with following or keeping to the status quo, Andrew Browning and the 9 Pound Hammers deliver a fresh brand of outlaw country music that cuts through the static and brings the listener along for one hell of a ride.
photos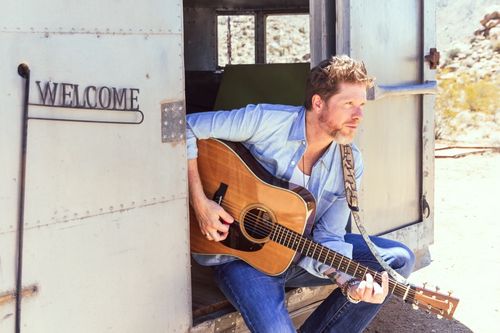 downloads
EPK1
Artist photo for promotion
672 KB
EPK2
Artist photo for promotion
1.02 MB