Short Bio
Andrew Browning and the 9 Pound Hammers is what you get when you brew coarse-ground country with no filter, then add an extra shot.
Long Bio
Truly gritty, west-coast-noir dripping with creosote, this dusty Outlaw Country might be the unlikely result of a 20 year hiatus to hang up his gear, change careers and raise a family. But, this band and these songs snuck up on Andrew Browning and hit him with the force of John Henry's steel driving hammer. With a guitar in his hands once again, Andrew just needed to walk down the road a bit further before he was ready to come back to the studio to share these rockin' cinematic stories.
Originally a honky-tonk cover band from LA, Andrew Browning and the 9 Pound Hammers have refined their swagger to deliver this, their second album, The Midnight Desert Talk Radio. With Derek O'Brien (Social Distortion, Agent Orange, The Adolescents) once again engineering and producing, this collection of genre-bending gonzo country was birthed at DOB Sound in Santa Fe Springs, California.
"The title of this album is a reference to the late nights I spent listening to Art Bell as a kid during a misspent youth. I've long tried to escape that prodigal past but as I began writing this record I realized that I had enough tree bark on me to embrace it as part of who I am. These songs bring to life a patchwork quilt of characters who are part me and part who I envision others, like me, to be. These songs are about the families we make as we move through life, the complex dualities we experience, and the deep, imperfect love and lessons that come from those life changing relationships."
The 9 Pound Hammers hail from all over the US and Europe but they all have the heat and beat of L.A. in their blood. llya Portnov  (Harmonica) was born and raised in Moscow and can summon the devil at the crossroads. Phillip Alan Smith (Guitar) comes from a long line of Oklahoma City musical legends who are influenced by the haunting wind and red dirt that color his high-lonesome, b-bending sound. Lelah Simon (Bass) holds it all together with her Colorado, Rocky Mountain High altitude and pin-up girl attitude. Derek O'Brien  (Drums) was born and bred in Fullerton California, and brings his punk rock fire and punch to the band.
Andrew Browning and the 9 Pound Hammers deliver a fresh brand of Outlaw Country music that cuts through the static, and brings the lucky listener along for one hell of a midnight ride. 
photos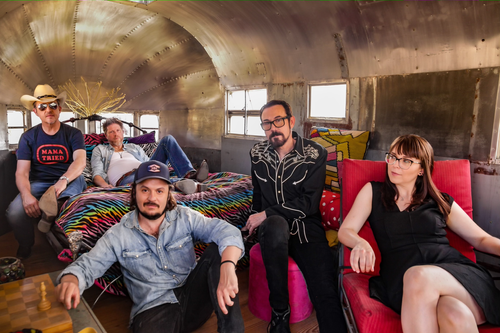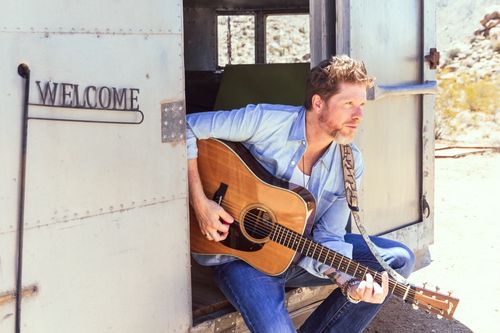 downloads
EPK1
Artist photo for promotion
672 KB
EPK2
Artist photo for promotion
1.02 MB